About us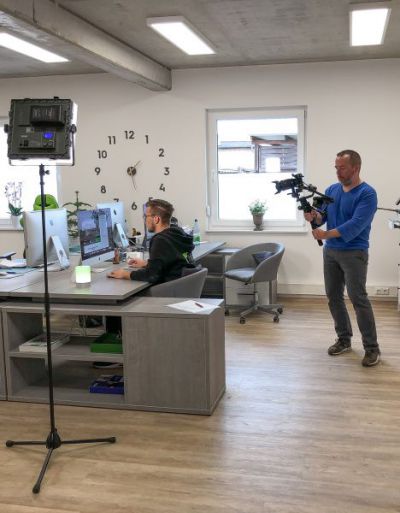 Exclusive products deserve exclusive presentation.

Attention to detail, several years of experience and a comprehensive skill set allow us to bring customer wishes and creative ideas to life in products with the highest level of craftsmanship. We are always following a holistic approach which shows in the quality of our products.
Sticking to commitments and meeting deadlines is as much part of our philosophy as an accurate way of working and transparent customer communication.
Our mission: Multimedia as a lifestyle.
Multimedia is an integral part of our life and drives us day by day to continuously improve. Frequent trainings keep us up-to-date to face new challenges. All productions that leave our cutting studio combine excellent image quality with contemporary camera work and cutting techniques and make for our unique look and style. Use of state-of-the-art technology allows us to provide excellent flexibility together with great time- and cost-effectiveness.

We look forward to working with you.